Gracias a la gente de Tesura Games (en colaboración con JanduSoft y Grimorio of Games) tendremos una edición física de Sword of the Necromancer. Edición que llegará para PlayStation 4 y Nintendo Switch en dos versiones, una normal y una Ultra Collector's, ambas incluyendo el último DLC. Podremos disfrutarlas este mes de julio.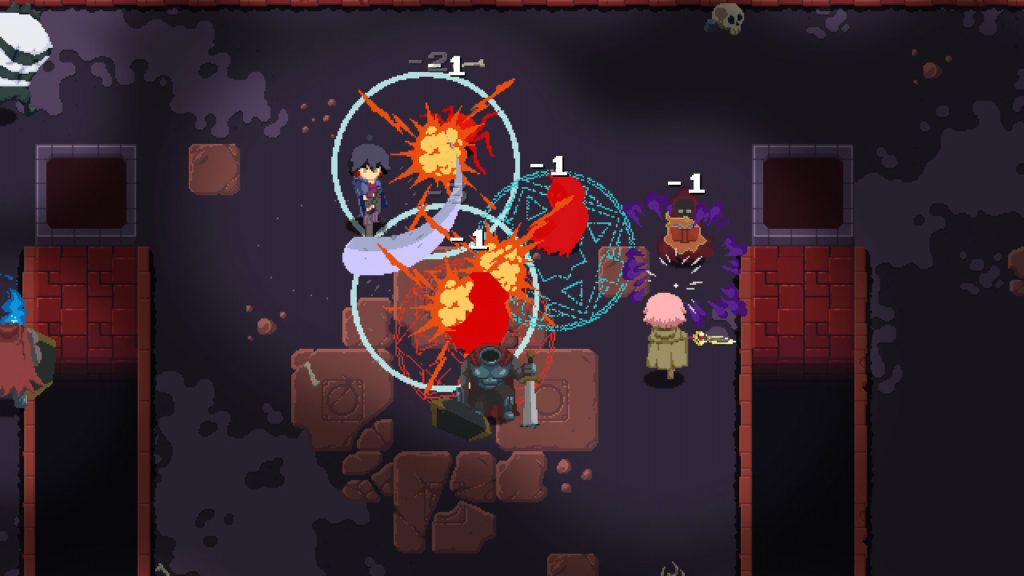 Este rogue-like que llegó a finales del año pasado podrá finalmente disfrutar de una versión física para estas plataformas. Recordemos que en su momento la campaña de Kickstarter para su desarrollo fue todo un éxito, recaudando más de 200.000€. Para que os hagáis una idea la meta era de 15.000€; increíble.
Inspirado en clásicos como los Zelda en 2D y Enter the Gungeon, Sword of the Necromancer introduce nuevas mecánicas y muchísima acción, además de contar con una buena y entretenida historia. Por nuestra parte Alba Zahira tuvo a bien charlar con Victor Pedreño de Grimorio of Games y con Jose Antonio Andujar de Jandusoft. Una entrevista que puedes escuchar aquí.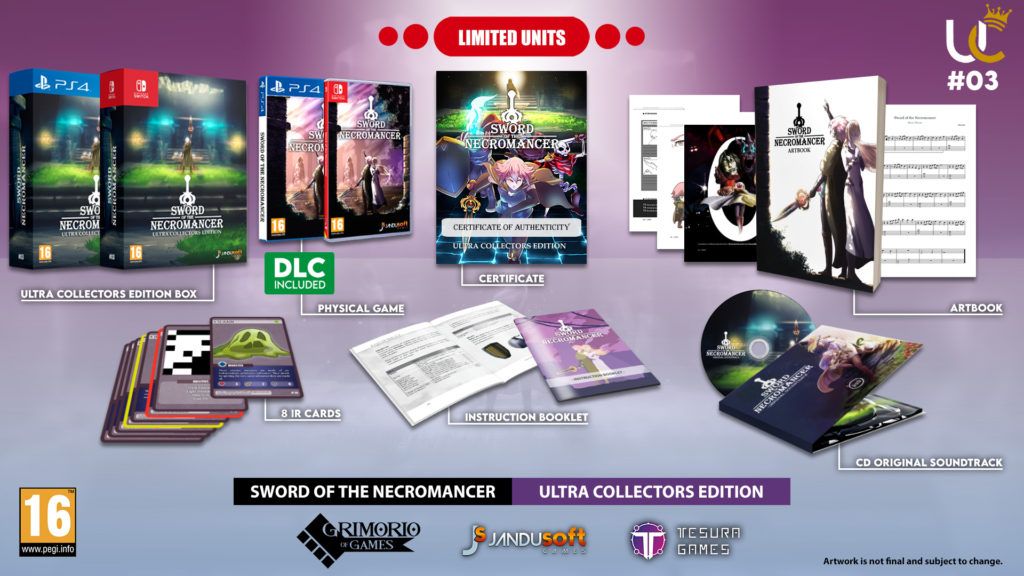 La versión Ultra Collector's incluye varios goodies que no están presentes en la edición normal:
Caja Edición Ultra Collector's.
Copia física del juego (incluyendo el DLC).
Certificado numerado de autenticidad.
Libro de arte.
CD con la banda sonora original.
Manual.
8 Cartas IR.
Para más información y novedades sobre la edición física de Sword of the Necromancer puedes visitar el perfil de Tesura Games en Twitter.