No hace muchos días que hemos estado hablando del nuevo juego que Petoons Studios tienen entre manos y estamos muy emocionados de que por fin ya esté la campaña de financiación abierta. El hecho de que Curse of the Sea Rats busque el apoyo de los jugadores hará que el juego se de a conocer por todo el mundo consiguiendo que se reconozca el gran trabajo que han hecho desde el estudio.
Para presentar Curse of the Sea Rats y dar el pistoletazo de salida a su campaña de financiación también han publicado un nuevo tráiler donde podemos ver mucho más de su estilo artístico maravilloso. Totalmente dibujado a mano y con entornos en 3D Curse of the Sea Rats nos ofrecerá una aventura sin igual con una ambientación sublime. Aquí os dejamos el nuevo tráiler:
Esperamos de todo corazón que Curse of the Sea Rats tenga una campaña de financiación fructífera y que esto sea otro buen golpe en la mesa demostrando la buena salud del videojuego español.
Enlaces de interés: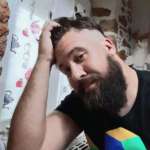 Hermano menor. Padre orgulloso de que su pequeña adore también los videojuegos tanto como yo. Cuando me dejan y la vida me lo permite escribo sobre videojuegos en DeVuego y anteriormente en Comunidad Xbox.