El estudio valenciano Chibig ha trasladado el lanzamiento de Mika and the Witch's Mountain a 2023, al tiempo que anuncia su intención de lanzar un Kickstarter a principios del próximo año para pulir los últimos detalles del juego.
Mika and the Witch's Mountain trata sobre una joven aprendiz de bruja que deberá ganarse la vida entregando paquetes a los habitantes de un pequeño pueblo costero con su escoba mágica. Mika podrá mejorar su escoba gracias a su nuevo trabajo, para así poder explorar el resto de la isla y descubrir todos los secretos que oculta.
El pasado mes octubre, los asistentes al Indie Dev Day en Barcelona pudieron probar la primera demo del juego y sentir de primera mano la libertad de poder volar libremente con una escoba mágica.
Gracias a todo el feedback recogido, el equipo se prepara ahora para presentar una demo oficial para el Steam Next Fest, que dará comienzo el 6 de febrero. El tono general mantendrá lo que se vió en la demo del Indie Dev Day, pero con algunas nuevas características, traducción al inglés y corrección de errores.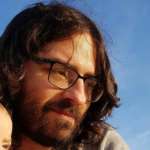 Creador y Director de DeVuego. Padre. Informático. Ex-Vocalista de Death Metal. Pierdo el poco tiempo libre que tengo haciendo webs de videojuegos como esta.