El desarrollador Francisco Téllez de Meneses ha anunciado en su cuenta personal de Twitter cuáles son sus siguientes planes:
Now working on:
– Unepic Switch
– Unepic PS4 (Physic +16)
– Ghost Switch + XBOX

To be done later:
– Ghost PS4 + Vita + WiiU

— Unepic (@unepic_fran) August 12, 2017
El tweet lo deja bastante claro. Unepic seguirá ampliando su plantel de plataformas disponibles y llegará a Nintendo Switch, además de en formato físico a PS4 (ya estaba disponible en digital). Además su último trabajo, Ghost 1.0, será portado también a la consola de Nintendo, y hará lo propio en Xbox One.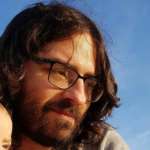 Creador y Director de DeVuego. Padre. Informático. Ex-Vocalista de Death Metal. Pierdo el poco tiempo libre que tengo haciendo webs de videojuegos como esta.