Ayer 14 de marzo fue el estreno de Hell of an Office en acceso anticipado para PC a través de la plataforma Steam. El título, desarrollado por 43 Studios y publicado por Joystick Ventures, es un juego frenético de plataformas en 3D en el que juegas como un oficinista frustrado en el infierno.
Acerca de Hell of an Office
Hell of an Office es un juego de plataformas en primera persona, en el que juegas como un oficinista frustrado en el INFIERNO. Perseguido por Rising Hellfire, debes acelerar a través de 100 niveles verticales locos, en tu misión de escapar del inframundo corporativo
Para escapar, deberás ascender a una torre de oficinas demoníaca en ruinas, ¡superando niveles ardientes que pondrán a prueba tus reflejos!
Salta a través de plataformas que se desmoronan. Compite con el fuego del infierno en ascenso. Golpea a la física en la cara con portales que desafían la gravedad y túneles de viento… ¡Y usa el poder de tu fiel engrapadora para lanzarte, engancharte y saltar cohetes en tu camino hacia la libertad!
Características principales
Plataformas verticales que desgarran los nervios.
Alcanza velocidades increíbles con mecánicas de salto, gancho y salto con cohete.
Corre más rápido que el fuego del infierno en constante aumento.
Envíe la física al infierno con portales que destruyen la realidad, túneles de viento y plataformas de disolución.
Compite en tablas de clasificación en línea.
100 niveles en 10 mundos únicos.
Modo de campaña lleno de adrenalina que se vuelve cada vez más malvado.
Una banda sonora increíble que te hará arrasar a través de los niveles.
Una grapadora llamada "Mr. Stapley" que puede o no ser tu único amigo.
Enlaces de interés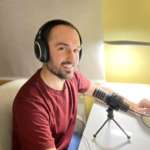 Entrenador Fútbol
Máster Coaching y Psicología Deportiva.
Graduado en Geografía e Historia.
Redactor en ErreKGamer y DeVuego.
Técnico electrónico.