Trigger the Monster es un estudio de desarrollo independiente de esos que destaca por sus grandes ideas y también por la ambientación que consiguen gracias a su arte. Ahora han puesto la maquinaria en marcha y en DeVuego teníamos que estar ahí para apoyar su proyecto. Nos han presentado el interesante y peculiar S.O.L. Search of Light. Aquí tenéis el tráiler de la campaña para ir abriendo boca:
Tras este intereante juego de palabras se esconde una trágica historia. en S.O.L. Search of Light estaremos viviendo en el subsuelo, en cuevas protegidos de los peligros del exterior pero nuestra misión será intentar conseguir llegar a la superficie para saber que es lo que realmente ha ocurrido.
Una cosa que llama muchísimo la atención cuando vemos el tráiler es su ambientación, oscura, muy dura pero con sus tintes de luz y color. S.O.L. Search of Light mezclará diferentes tipos de mecánicas con mucha personalidad para conseguir una experiencia de juego agradable, llena de retos y apta casi para todas las edades.
La gestión de recursos, la construcción de nuestro propio asentamiento y la búsqueda y el crafteo serán algunos de sus pilares maestros. Un juego como S.O.L. Search of Light gusta que llegue con una perspectiva lateral pero en 3D donde se gana mucho en profundidad y es, sin duda alguna, uno de sus puntos fuertes: su apartado artístico.
Desde DeVuego esperamos de corazón que el proyecto salga adelante porque S.O.L. Search of Light es uno de esos juegos con personalidad propia capaz de dejarte siempre con ganas de ver más.
Enlaces de interés: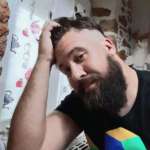 Hermano menor. Padre orgulloso de que su pequeña adore también los videojuegos tanto como yo. Cuando me dejan y la vida me lo permite escribo sobre videojuegos en DeVuego y anteriormente en Comunidad Xbox.