Nos lo adelantaron en la entrevista que les hicimos el mes pasado, y han cumplido su palabra: Protocol Games acaba de lanzar una campaña de Kickstarter para financiar el desarrollo de su primer y prometedor juego, Song of Horror, y para ello estrenan un nuevo trailer que deja ver muchos de los puntos fuertes del juego.
Song of Horror es un survival horror en tercera persona protagonizado por Daniel Noyer, un publicista y emprendedor venido a menos, a quien la vida no ha tratado especialmente bien. Ahora se gana las lentejas como chico de los recados de una editorial, y su más reciente encargo ha sido encontrar al cliente más importante de la empresa, el famoso escritor Sebastian P. Husher, de quien no se ha sabido nada en semanas. Cuando Daniel llega a la mansión del escritor, son muchos los elementos que le indican que algo no está bien…y ahí comienza nuestra aventura.
El juego de Protocol Games pretende resucitar los clásicos del género del terror, donde el miedo se centraba más en lo que no veíamos o entendíamos, en lugar de personificarlo en seres o elementos palpables. Por supuesto incorporará nuevos e innovadores elementos, no sólo a nivel técnico sino también jugable, destacando sin duda el uso de hasta 16 personajes jugables, de cuyo periplo dependerá también nuestra historia en el juego.
Song of Horror está siendo desarrollado para Windows, pero las versiones de Mac y Linux llegarían poco después. Todas las versiones serán libres de DRM pero el juego saldría también en Steam siempre que consiga superar el escollo de Steam Greenlight.
Nos prometieron una campaña de Kickstarter trabajada y coherente, y desde luego de entrada cuenta con una ingente cantidad de información detallada, tanto del propio juego como de los aspectos económicos, entre los que destaca que los dos productores del juego, Ignacio F. Herrero y Carlos G. F. Grupeli, no percibirán salario durante el desarrollo del juego, cumpliendo así con lo que nos habían prometido en la entrevista: su fiel y total compromiso para sacar este proyecto adelante. 75.000€ es la meta inicial establecida para este proyecto al que ya se puede apoyar en Kickstarter.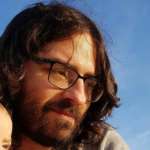 Creador y Director de DeVuego. Padre. Informático. Ex-Vocalista de Death Metal. Pierdo el poco tiempo libre que tengo haciendo webs de videojuegos como esta.