El estudio zaragozano Entalto Studios se encuentra ya desarrollando el que será el próximo videojuego oficial de la licencia Vampire: The Masquerade, que se titulará Heartless Symphony.
Parece que el estudio aragonés ha conquistado a los propietarios de la licencia tras ganar el pasado año la Vampire: The Masquerade Jam -una jam oficial para que desarrolladores de todo el mundo puedan crear juegos ambientados en este universo- con su Vampire: The Masquerade – Heartless Lullaby, que ya fue publicado este año en Steam, y ahora han conseguido hacerse con el encargo del próximo juego ambientado en el universo de Mundo de Tinieblas.
No tenemos más información por el momento pero sí un teaser: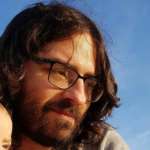 Creador y Director de DeVuego. Padre. Informático. Ex-Vocalista de Death Metal. Pierdo el poco tiempo libre que tengo haciendo webs de videojuegos como esta.