El "saborsillo" del comic gore transportado al videojuego
En Extremadura no tenemos mucho en cuando a estudios y empresas dedicadas al mundo del videojuego pero Viral Studios (Badajoz) siempre han estado ahí. Haciendo más o menos ruido siempre han conseguido llamar la atención de las redes con Lethal Honor. En su momento buscaron financiación en Kickstarter y ahora, tras un largo período de silencio, vuelven con buenas nuevas: Handy Games entra a formar parte del proyecto a modo de publisher y llevará el juego a todas las plataformas existentes.
Por si no sabéis de que trata Lethal Honor: Order of the Apocalypse aquí os dejamos su nuevo trailer cargadito de brutalidad y con un estilo comic que os encantará:
Lethal Honor: Order of the Apocalypse se apoyará en el formato cómic no solo para darle este aspecto tan increíble a sus zonas y enemigos sino también para contarnos su historia. Aunque gran parte de la acción se genere de manera procedural la historia principal tendrá una duración de aproximadamente 15 horas. Tendremos la posibilidad de utilizar varios tipos de armas y podremos elegir entre 6 personajes distintos, cada uno de ellos con una historia que contar.
Aunque aún no se ha dado una fecha exacta de lanzamiento si que sabemos ya que Lethal Honor: Order of the Apocalypse llegará a todas las plataformas: Xbox One, Xbox Series, Playstation 4, Playstation 5, Pc y Nintendo Switch.
Enlaces de interés: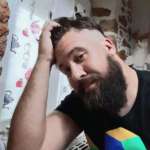 Hermano menor. Padre orgulloso de que su pequeña adore también los videojuegos tanto como yo. Cuando me dejan y la vida me lo permite escribo sobre videojuegos en DeVuego y anteriormente en Comunidad Xbox.