Los soldados ya se están uniendo a la causa
Hace muy poco os estábamos contando que algo gordo se venía oliendo por parte del equipo de Mansion Games y por fin ha llegado el día. Operation Highjump: The Fall of Berlin ya está en Kickstarter y, llevando tan solo un día en la plataforma, ya ha conseguido lo que se proponían y no para de crecer. Pero vamos a empezar por el tráiler de esta campaña de financiación donde ya podemos ver un buen puñado de situaciones distintas.
Una gran campaña para un gran juego
Cuando nos encaramos por primera vez con la campaña de financiación en la que se han embarcado con Operation Highjump asombra la cantidad de datos y detalles que se nos cuentan. Podemos encontrar desde videos sobre el juego (el de Azpiri hace que se nos encoja el corazón bastante…), capturas de muchos tipos, animaciones y gifs. Todo siempre con ese tono tan característico de esta nueva obra española.
Pero claro, aquí hemos venido a jugar y ver cuales son las recompensas que podremos conseguir según lo que aportemos a la campaña hace que se nos pongan los dientes muy largos. Dentro de los tipos de de bonificaciones están los clásicos más conocidos como los que incluyen todo en formato digital: juego, ilustraciones e incluso la BSO. Pero lo gordo viene después ya que Operation Highjump contará con unas cuantas opciones físicas llenas extras.
La Private First Class ya incluye un buen puñado de extras por tan solo 20€:
Una de las más impresionantes es la edición Major- The Hero Edition que mete dentro de una preciosa caja de municiones extras como chapas de identificación, un libro de arte a todo color o incluso la figura del héroe. Aunque si que es cierto que esta edición ya no esté al alcance de todos los bolsillos. Incluso hay una edición que incluye una máquina arcade, una chaladura que se colará en los sueños de más de una persona (donde me incluyo, por supuesto).
Como podéis ver, el equipo de Mansion Games ha puesto toda la carne en el asador con Operation Highjump y desde esta casa haremos todo lo posible porque esta misión llegue a buen puerto. En el momento de escribir esta entrada ya ha conseguido casi 9000 € por lo que no es de esperar que consigan una muy buena cantidad para hacer sus sueños realidad. Mucha suerte compañeros. Nos vemos en la batalla!
Enlaces de interés: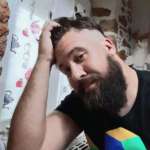 Hermano menor. Padre orgulloso de que su pequeña adore también los videojuegos tanto como yo. Cuando me dejan y la vida me lo permite escribo sobre videojuegos en DeVuego y anteriormente en Comunidad Xbox.