Termina el año y, además de prepararnos para los polvorones y las luces de Navidad, también tenemos que hacer hueco en nuestras agendas para los incontables premios y recopilaciones de los mejores videojuegos publicados en los últimos 12 meses.
Pero no seremos nosotros precisamente quienes hablemos mal de la tradición de organizar premios a lo mejor del año ¿verdad?
Por supuesto siempre nos alegramos de que entre todos esos reconocimientos a lo mejor que ha dado la industria del videojuego en el año aparezcan videojuegos españoles, y más si lo hacen en premios de tanto prestigio -o al menos exposición mediática- como son The Game Awards, quienes anunciaban ayer sus finalistas a GOTY (Game of the Year) en sus redes:
Como era de esperar, Metroid Dread se hacía un hueco entre los a priori seis mejores lanzamientos del año, y por tanto se convierte en el primer videojuego desarrollado en España en ser finalista a estos conocidos galardones, cuya gala es uno de los eventos más importantes de final de año, puesto que en el mismo también se anuncian importantes proyectos para el futuro del videojuego internacional.
Aunque no podemos olvidarnos de las polémicas que han rodeado el lanzamiento de Metroid Dread, debido a las quejas de muchos de sus desarrolladores -y que desde DeVuego hemos intentado humildemente paliar, le deseamos toda la suerte a MercurySteam y esperamos poder celebrar muy pronto que este premio se venga a España.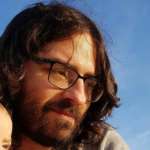 Creador y Director de DeVuego. Padre. Informático. Ex-Vocalista de Death Metal. Pierdo el poco tiempo libre que tengo haciendo webs de videojuegos como esta.