El 1 de Mayo llega a Steam Fear the Dark Unknown: Chloe, versión a precio reducido, 9€ en el momento del lanzamiento, del survival horror Fear The Dark Unknown, desarrollado por Dreamlight Games y publicado el pasado diciembre.
El juego original, en el que podíamos elegir si controlar a Chloe o James, nos obliga a recorrer la tétrica mansión Beresford y descubrir sus horrores y misterios. Esta versión reducida contiene todas las mejoras del juego original, pero sólo incluye la historia de Chloe, una aventura que ronda las 15h. Contaremos con varias armas, decenas de puzles por resolver, cuatro modos de dificultad y podremos visitar la mansión en diferentes épocas. Una buena oportunidad de revivir la experiencia de los survival horror de los años 90.
Si tenéis dudas, podéis escuchar la opinión de Fear The Dark Unknown en nuestro DeVCast.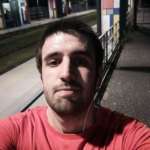 Pese a mi continua obsesión con la literatura, los videojuegos y el deporte, logré acabar mis estudios de filología. Resido en Italia y adoro la pizza.