Los creadores de "Love You to Bits" lanzan hoy su nuevo proyecto
Tras meses sin noticias suyas, finalmente Alike Studio se ha pronunciado para anunciar su nuevo proyecto. Los creadores de Love You to Bits, ganadores del Premio DeVuego al Mejor Videojuego para Móviles en 2016, y uno de los videojuegos españoles mejor valorados por la prensa de todos los tiempos, ya tienen en las tiendas su nuevo videojuego Bring You Home.
Bring You Home nos descubre la historia de Polo, un humilde héroe alienígena que recorrerá todo tipo de mundos en una persecución frenética para rescatar a su mascota secuestrada y atrapar a sus malvados captores
El nuevo título de Alike Studio es una aventura de puzles con el mismo sello que vimos en su anterior trabajo, tanto en el cuidado y adorable aspecto gráfico como en su jugabilidad, accesible y para toda la familia.
Precisamente en la jugabilidad es donde han querido aportar un grado de innovación, pues en lugar de controlar al personaje principal, controlaremos el propio nivel. Así, tendremos que cambiar y reordenar las piezas de cada nivel para revelar el camino correcto para Polo, nuestro protagonista. Podremos rebobinar en el tiempo e intentarlo de otra manera cada vez que nos equivoquemos, aunque a menudo el fatal destino del protagonista nos arrancará alguna que otra risa.
Bring You Home ya está disponible en la App Store para iPhone, iPad, iPod Touch, y Apple TV.
[appbox appstore id1320681231]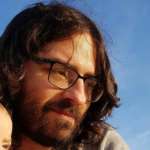 Creador y Director de DeVuego. Padre. Informático. Ex-Vocalista de Death Metal. Pierdo el poco tiempo libre que tengo haciendo webs de videojuegos como esta.