El Multiplayer Online Sport Arena de Pixel Cream se estrena el 2 de mayo con PS Plus. El ganador de los Premios PlayStation 2015 llegará en un acceso anticipado exclusivo para jugadores del territorio español y portugués.
Way of Redemption es la combinación perfecta entre juego de deportes y acción en un nuevo y vertiginoso género que sus creadores han denominado Multiplayer Online Sport Arena.
Hasta 4 jugadores pueden enfrentarse en un sinfín de partidas llenas de frenesí, acción trepidante y competitividad, en las que deberán ganarse la redención de los dioses y destruir el portal enemigo con potentes lanzamientos de balón. Con referencias directas a clásicos como Discs of Tron o Windjammers, Way of Redemption pretende convertirse en el primer eSport de referencia español.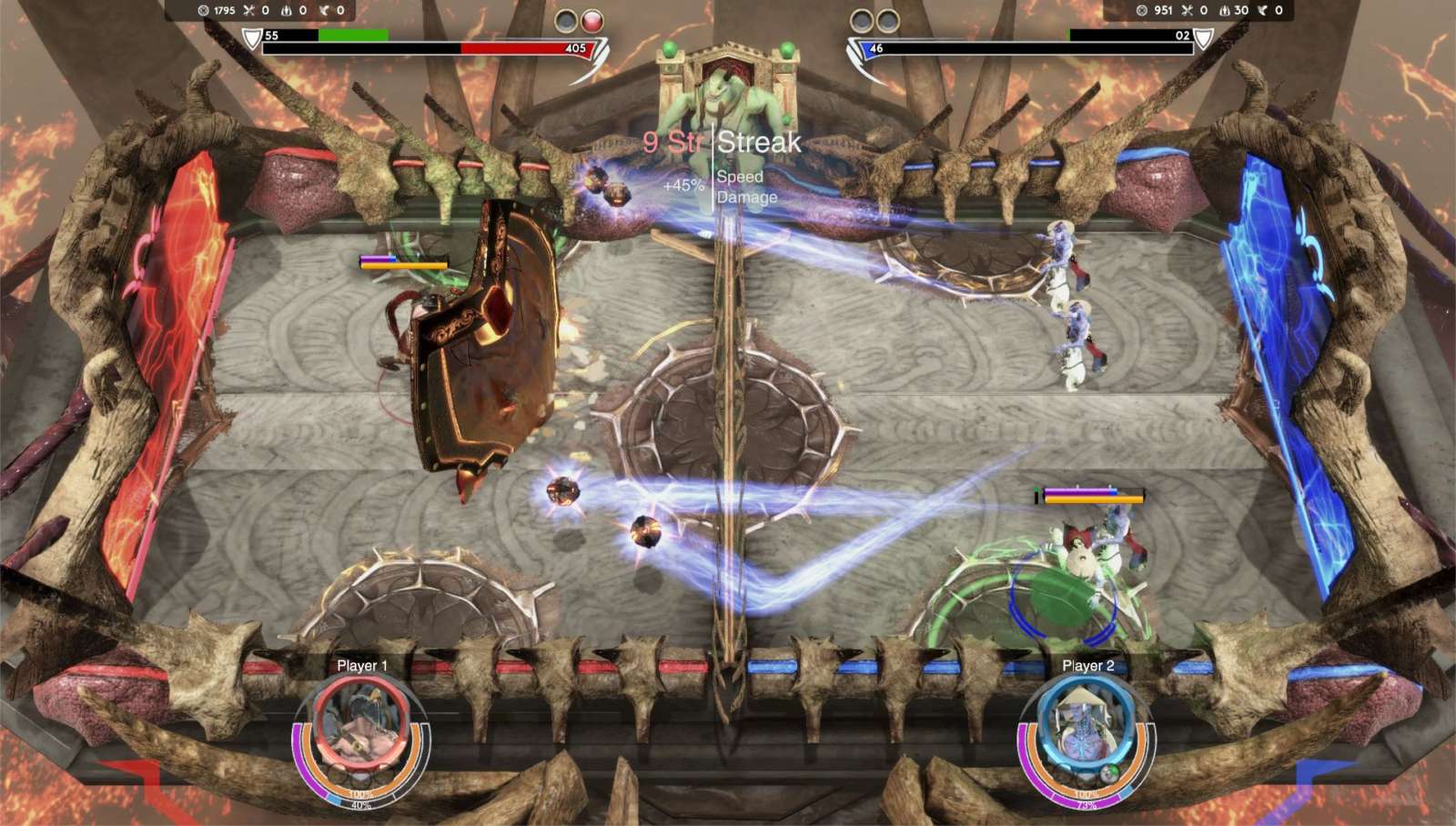 Way of Redemption ofrece partidas 1 vs 1 ó 2 vs 2, tanto en local como en línea, siete héroes completamente distintos con más de 8.000 combinaciones personalizables y varias arenas con la opción de jugar en modo competitivo a través de las ligas internas. Todo esto con crossplay entre PC y PS4, por lo que los usuarios de ambas plataformas podrán competir juntos.
El lanzamiento definitivo en Steam y PS4 se sigue esperando para el tercer trimestre de este año. Sin duda estos meses en el que los jugadores de la península ibérica podrán acceder al juego servirá como un inmejorable campo de pruebas para que el estudio siga puliendo el juego de cara a su versión final.