La editora Badland Games sigue sumando trabajos españoles a su catálogo de lanzamientos. El último fichaje ha sido el estudio The Vanir Project, quien verá publicado su videojuego de plataformas Nightmare Boy a lo largo de este mismo año, en Steam, PlayStation 4 y Xbox One.
Nightmare Boy es un frenético plataformas que recuerda a los clásicos del género de 16 y 32 bits
Tras una serie de desafortunados acontecimientos que desembocan en la desaparición de Aster, rey de Noctum, el equilibrio entre Monstruos, Mongos y Soñadores se rompe… y el caos asola Donorok, en la región de Noctum. Indefensos ante todo el mal, los niños de Donorok van quedando atrapados en el mundo de pesadillas de un malévolo mago y encerrados para siempre en la oscuridad. ¿Cuál es su única esperanza? Nightmare Boy, quien está listo y deseando entrar en las pesadillas y poner su vida en juego si es necesario para salvarlos.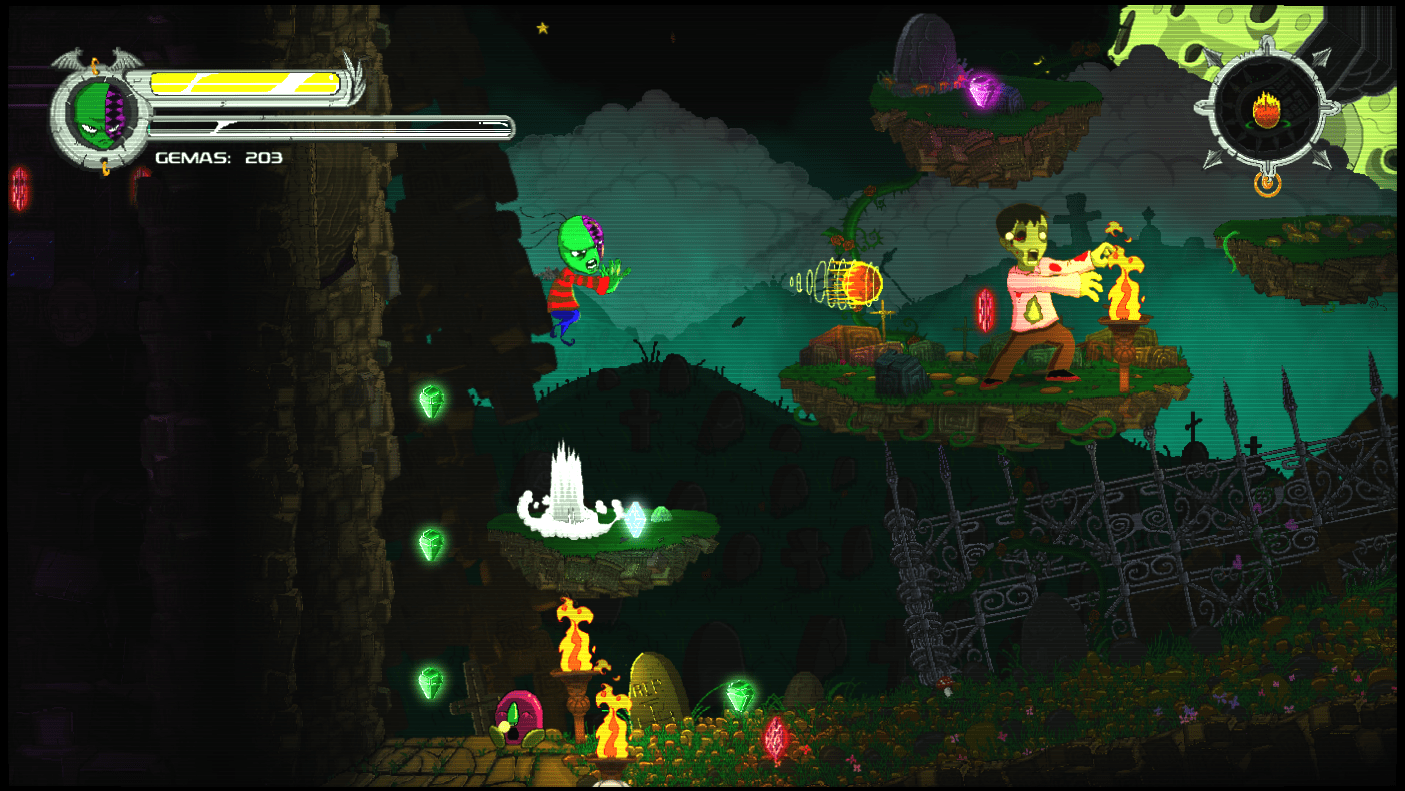 Controlando al chico pesadilla exploraremos un tétrico mundo abierto para liberar a los niños de su cautiverio. Cada niño rescatado le reportará nuevas habilidades y poderes especiales a nuestro protagonista -como dobles saltos, proyectiles o explosivos, por ejemplo-. Sin embargo, tendremos que tener cautela a la hora de hablar o interactuar con otros personajes del juego, puesto que sus palabras y reacciones influirán en el transcurso de la partida.
La rapidez de reacción y la exploración serán las mecánicas claves de este juego donde también tendremos que recoger piedras preciosas y gemas para guardar la partida o comprar objetos en la tienda. Además podremos encontrar objetos coleccionables escondidos que además descubrirán nuevos finales.
Nightmare Boy de The Vanir Project tiene previsto su lanzamiento a Steam, PlayStation 4 y Xbox One a lo largo del tercer trimestre de este año. Mientras tanto, podemos echarle una mano votando por el proyecto en Steam Greenlight.
https://www.youtube.com/watch?v=N5xtapPwWG8