Buen fin de semana para los amantes de las aventuras gráficas. Hasta el día 12 de septiembre tendremos el 80% de descuento en todas las aventuras gráficas de Pendulo Studios en la plataforma Steam. Una buenísima oportunidad para conocer a fondo las obras de una de las mejores desarrolladoras españolas.
El único aspecto negativo de la oferta, y bastante importante, es que no podremos disfrutar los juegos en castellano. Por un tema de derechos las voces en español no están disponible en la versión de Steam, solo lo están en la versión de FX. Recomendamos, por tanto, informarse bien de los idiomas en que están disponibles los juegos, aunque todos están, como mínimo, en inglés y francés
Las ofertas son:
La trilogía Runaway, compuesta por A Road Adventure, The dream of the turtle y A twist of fate, la encontramos a 1,99€ cada entrega. Inmejorable ocasión para acompañar a Brian Basco en sus peculiares y peligrosas aventuras.
Por 1,99€ podemos encontrar también The next BIG thing, la segunda parte de Hollywood Monsters. Además, tendremos la opción de comprar New York Crimes, conocido en España como Yesterday, por 2,49€
En caso de tener interés en más de uno, el pack de los 5 juegos se puede adquirir por 7,99€.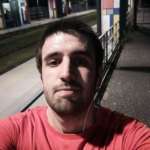 Pese a mi continua obsesión con la literatura, los videojuegos y el deporte, logré acabar mis estudios de filología. Resido en Italia y adoro la pizza.